Check back soon to learn more about Dr. Valenci!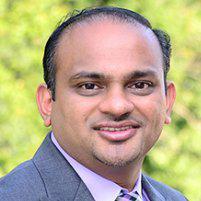 Dr. Keyur Patoliya graduated summa cum laude from Tufts University School of Dental Medicine. He is also a recipient of the prestigious Omicron Kappa Upsilon (OKU) Award, making him a member of the National Dental Honors Society. Since earning his Doctor of Dental Medicine from Tufts University, Dr. Patoliya has been increasingly involved with practicing advanced dentistry and continuing education to ensure he is utilizing the safest and most innovative techniques for his patients.
Dr. Patoliya's clinical experience, along with his successful completion of over 400 hours of continuing education courses and seminars in just four years, allow him to provide the most comprehensive and progressive dental care in fields such as restorative dentistry, family dentistry, cosmetic dentistry, Invisalign® therapy and implant dentistry.
Dr. Patoliya is committed to providing personalized dental care with long-lasting results, such as dental implants for tooth replacement, Invisalign for a confident smile and full-mouth rehabilitation for functional and cosmetic reasons. Dr. Patoliya enjoys helping his patients obtain significantly better outcomes with minimally invasive and comprehensive dentistry endorsed with guided approaches and CAD-CAM technology. He chooses to implement techniques such as intraoral color photos, 3D imaging and chairside consultations to educate his patients on their oral health and thoroughly discuss the treatment recommended to improve the functional and aesthetic aspects of their smiles.
Dr. Patoliya maintains active membership with the Academy of General Dentistry (AGD), International Congress of Oral Implantologists (ICOI), Mont Bucks Dental Society, PA Dental Association and the American Dental Association®. He has earned fellowship in the ICOI.
Dr. Patoliya is an avid Philadelphia sports fan, and he loves traveling, playing racquetball and volleyball, watching movies, and spending time with his family and friends.
Dr. Patoliya's mission has always been to create a skilled team of dentists and a clinical and administrative team that is educated on the advancements in the dental field so that they can care for the oral health of the community and work diligently and closely with his patients to help them understand their dental needs so he can fulfill them while providing exception dental care and service.
Today, Dr. Patoliya and his team warmly welcome you, your family and your friends to our office and thank you for your continuous support.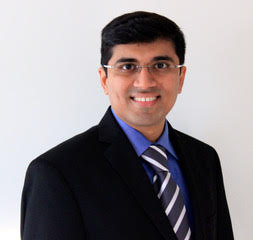 Dr. Shah received his training through the Advanced Standing Program at the New York University College of Dentistry. Being a distinguished dentist, Dr. Shah received a fellowship from the International Congress of Oral Implantologists and holds memberships in the American Dental Association, Pennsylvania Dental Association and Academy of General Dentistry. Dr. Shah serves on Montgomery Bucks County Dental Society's executive committee as well. To provide the most comprehensive and progressive dental care, Dr. Shah has accomplished well over 400 hours of continuing education courses and seminars in just under four years. He has gained extensive education by attending implant, laser, cosmetic dentistry and Invisalign treatment courses. Even today, Dr. Shah expands his skills with the help of the latest tools, such as 3D diagnosis. Dr. Shah is always available for second opinions, and he does not believe in single-concept-based treatments.
Since 2013, Dr. Shah has been an active provider of quality and affordable dental services in the Limerick, Pennsylvania, area. He has also branched out and now provides services to the Lafayette Hill, Plymouth Meeting, Andorra and Conshohocken areas.
Dr. Shah enjoys everything about dentistry. He strives to ensure patients are walking out of the office pain-free and smiling. That, for him, is very rewarding. Dr. Shah is one of a kind, very relatable, sincere, genuine and caring. He makes a positive impact in patients' lives by not just treating their teeth but also relating to them as people. Whether you are in need of an in-depth, full-mouth restoration procedure or a small and simple filling, Dr. Shah will make sure that your experience will be smooth and rewarding each and every time!